We spent most of the day at Newport Beach yesterday.  I realize it's winter out there and in most parts of the county it's cold, snowy cold.  Heck, even in Southern California, temperatures should only be in the mid-60's. But for whatever reason, Mother Nature changed things up for Orange County and sent warm weather, thermometers along Newport Coast were in the 80's. True Newport Coast Winter Weather.
Break out the sunscreen that's bikini weather!
Since the wee people were still on holiday, it was an easy decision to gather the sand toys and hit the beach. For over 5 hours, we played in the waves, collected sea shells, built sand castles, inhaled salty air, and then dug a hole to China. Oh yeah, I took a few pictures too. Would you care to join us?
Give me your hand and come along….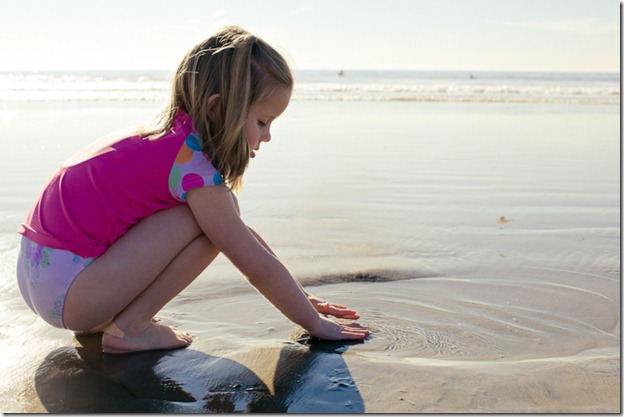 Adieu Newport Coast, see you again soon.
Thanks Mother Nature for such a special day.
Until next time friends,
sending warm sunshine to your part of the world.